Dr. Bias has performed over 20,000 cataract surgeries and laser vision correction procedures over the past 20 years.  He has developed a reputation as the premier refractive cataract surgeon in Eastern Missouri and is the surgeon of choice for many physicians and healthcare providers in the region. Read what some of his patients have to say regarding his surgical outcomes and the care they received, and then give our office a call and see what Visionary Eyecare & Surgery can do for you!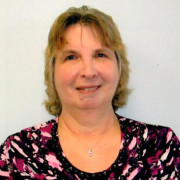 "My new (bionic) eyes are wonderful and my new word is WOW. My eye sight is now better than I had experienced in my entire life; thanks to the skillful hands, excellent surgery and Tecnis Multifocal lens replacement in both eyes. It is a wonderful feeling to not reach for glasses when you wake up in the morning and to see the alarm clock with the time on it. The colors are so clear and I now know why my Mom's favorite color was yellow, it is so bright and sunny. I can now see in the dark so I can drive at night and no longer have to leave the lights on in the house all night long. I now enjoy so many things with the restoration of vision.
I greatly appreciate the entire office staff for being so kind and understanding along with the excellent testing, explanation, and wonderful care that was given to me. Dr. Bias I can never thank you enough for the gift of my eye sight, your excellent skills as a surgeon and your wonderful, kind and thoughtful care all through the office visits and surgeries. I thank you for your smile and welcome handshake from our first meeting to ease my concerns of surgery along with your keeping my doctor updated on my progress.
I will and have recommended you to my family and friends. I know they will be in the best hands!"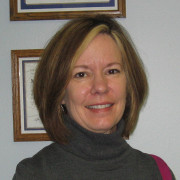 "I never dreamed that needing cataract surgery at age 53 would end up giving me the best eyesight of my life! That includes any correction I ever had from glasses and/or contact lenses.
My eyesight had always been excessively poor. I never could see the big E on the eye chart, I could not even see the eye chart! My 40s brought monovision contact lenses and trifocal glasses to me. My 50s gave me dry eyes so bad that I could no longer wear contact lenses. My vision could not be corrected enough with glasses. So when I found that cataracts had been added to the list, I was devastated
My optometrist sent me to Dr. Bias for cataract surgery. He recommended Toric lens implants with monovision. The 10 minute surgery was performed on an outpatient basis at the surgery center. It was painless and I could see IMMEDIATELY following surgery.
My cataract surgery was an absolute miracle for me! I cannot thank Dr. Bias and his team enough!"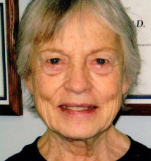 "My vision after cataract surgery with the ReStor lens is 20/20!! I would highly recommend Dr. Bias. The process itself is amazing, painless, quick, and efficient. The initial appointments are careful and caring. Explanations are given in an easy – to -understand manner along with clearly written brochures that describe the available choices. The office staff is friendly and competent. Dr. Bias is warm and friendly and an EXCELLENT surgeon. I'm very happy, see great."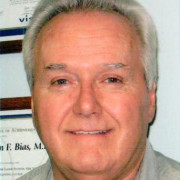 "Dr. Bias, thank you for the excellent care that you gave to my eyes. The removal of the cataracts and implanting of the Crystalens was flawless. The results are fantastic, I now have 20/15 vision and the tinting that the cataracts made is gone and I see everything clear and sharp. I design electrical systems for industrial facilities, and the documents are much clearer and the eye fatigue is gone. All in all, I am so very glad that my optometrist recommended you for consultation about the cataracts. Your staff is very professional and compassionate and that is reassuring when you think about eye surgery."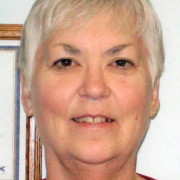 "I am so happy with my new vision! I have been nearsighted for 55 years, getting stronger glasses every couple of years because of astigmatism. With the cataracts removed and Toric lens implants, I only need to wear reading glasses.
Dr. Bias is wonderful and each one of the office staff is GREAT! All deserve a big raise in pay-thank you all."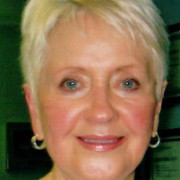 "I just discarded 8 pairs of glasses. I don't need them anymore. I can see up close and far away and anything in between. It is great to go shopping and read the price tags without fishing in my purse for a pair of glasses. All my younger friends can't wait to get cataracts!
The surgery was painless and everyone at the surgery center was very professional. Dr. Bias and his staff are very friendly and caring. I cannot thank Dr. Bias enough for giving me my eye sight back."