SERVICES
Please click on a service to read a brief description and watch an informative video.
Advanced Cataract Care
Advanced Cataract Care
Cataracts are the leading cause of poor vision for adults over 60 years of age. Although cataract surgery has been practiced for over 2000 years, there have been two critical technological innovations in the last 50 years that have made cataract surgery the safe and effective procedure it is today.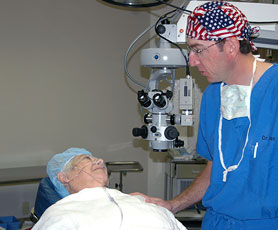 The first breakthrough was the intraocular lens implant, first used in 1948, to replace the natural lens of the eye. Over fifty years of development have provided us with intraocular lenses well suited to today's modern surgical techniques.
The second major development was the widespread adoption of ultrasonic cataract removal in the late 1980s. Ultrasonic cataract removal uses a tiny titanium probe vibrating 40,000 times per second to generate sound waves which dissolve the cataract and allow it to be suctioned away. Modern ultrasonic units make this possible through an incision only 1/8 of an inch in size!
Along with these developments have come new surgical techniques. At Visionary Eyecare & Surgery, Dr. Bias performs state of the art NO SHOT, NO STITCH, NO PATCH cataract removal. 'No shot' refers to the anesthesia technique. Previously, a long needle was used to inject anesthesia directly around the eye. Now, new surgical techniques along with the speed in which your surgeon performs the procedure allow the vast majority of patients to have cataract surgery with only anesthetic drops applied to the surface of the eye.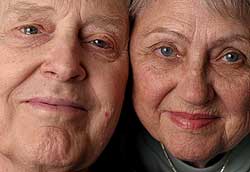 'No Stitch' refers to the fact that such a tiny incision is created that no sutures are necessary. Older techniques required several stitches. The presence of these sutures often created high degrees of astigmatism in patients after surgery, as well as many post-operative visits for suture removal. Patients often found their vision took months to stabilize. Now, with the 'No Stitch' procedure, astigmatism created by the surgery is rare, and most patients have stable vision and can receive their new glasses in a few weeks.
'No Patch' refers to after the surgery and the fact that the patient can go home without their eye being patched. The reason for this is that since there is 'No Shot', the patient is able to control their eyelid and blink normally after surgery, making the patch unnecessary.
If you think your vision is affected by cataracts, give our office a call to schedule a comprehensive evaluation. We will be happy to explain more about these groundbreaking advancements in cataract care, and determine if cataract removal is right for you.
View Advanced Cataract Care Video
Frequently Asked Questions:
What is a cataract?
A cataract is a clouding of the lens of the eye, which is normally clear and transparent. When a cataract develops, the lens becomes foggy like a frosted window. There are many misconceptions about cataracts. They are not tumors, or a new growth of skin or tissue over the eye. They don't spread from eye to eye, and they're not caused by using your eyes too much. In fact, no one knows what causes cataracts, or how to prevent them. They usually develop gradually over a period of years, and are considered a normal part of the aging process. Most of us, if we live long enough, will develop cataracts.
How can I tell if I have a cataract?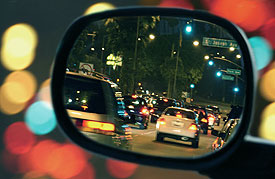 Some of the more common symptoms include blurred or fuzzy vision, double vision, problems driving at night, sensitivity to light and glare, and the feeling of a 'film' over your eye. However, cataracts can be diagnosed only by an ophthalmologist or an optometrist, using special instruments to look into the eye as part of the painless examination process.
When should my cataracts be removed?
This is something you and your surgeon should decide together. Usually, cataracts are removed when they have progressed to the point where they interfere with your normal, daily activities.
How much does cataract removal cost?
The cost of cataract surgery is covered by Medicare and other insurance plans. Dr. Bias is a participating physician in the Medicare reimbursement program. Our office staff is well-trained in Medicare reimbursement regulations and will fill out your paperwork so you will receive the maximum reimbursement possible. You are responsible for any co-pays required by your insurance carrier.
What about my astigmatism?
While modern state of the art cataract removal performed by Dr. Bias rarely causes any astigmatism, many patients suffer from some degree of astigmatism prior to their cataract removal. Astigmatism occurs when the cornea has an oval shape like a football, as opposed to being round like a basketball. This causes light rays entering the eye to be focused at more than one point on the retina, causing a reduction in vision. Symptoms of astigmatism include: image distortion and shadows, double vision, tilted images, light sensitivity, glare, and tired eyes.
Fortunately, Dr. Bias specializes in treating astigmatism at the time of cataract removal, with limbal relaxing incisions. These micro incisions performed in conjunction with the cataract procedure usually reduce or eliminate existing astigmatism, allowing for sharper vision after cataract surgery.
For more information, click here or ask for our brochure on astigmatism at your next visit.
Advanced Cataract Care-Astigmatism Service
About Astigmatism
The human eye is best able to focus if the cornea (the front clear window of the eye) is round like a basketball. Astigmatism occurs when the cornea has an oval shape like a football. This causes light rays entering the eye to be focused at more than one point on the retina, causing a reduction in vision. Many patients suffer some degree of astigmatism and never experience truly clear vision, not knowing what they are missing. Symptoms of astigmatism include: image distortion and shadows, double vision, tilted images, light sensitivity, glare, and tired eyes.
What can be done?
Fortunately, advances in eye surgery have led to techniques that can reduce or eliminate your astigmatism. After careful, detailed measurements of your cornea, micro incisions can be made along the more highly curved, or "steep" portions of the cornea. This allows those areas to flatten out, giving the cornea a more desirable round shape and better vision.
But my doctor recommends I undergo cataract surgery…
Cataract surgery is the ideal time to correct any astigmatism. The painless micro incisions to treat the astigmatism can be performed at the completion of your cataract procedure. Patients enjoy the convenience of having both procedures simultaneously, and give themselves the best chance of clear vision after surgery.
Cataract surgery alone can correct only nearsightedness or farsightedness, but not astigmatism. Thus patients may not truly experience their full visual potential if the astigmatism is not also corrected.
What benefits could I experience?
First and foremost, by reducing or eliminating your astigmatism at the time of cataract surgery, you improve your chances of not needing any glasses for distance vision after surgery. If you do need glasses, they will be lighter and thinner than before surgery, and often less expensive. You also may experience greater visual comfort, as glare, image distortion, and eye strain are reduced. While no procedure is perfect, Dr. Bias has years of experience in successfully treating astigmatism at the time of cataract removal. Patients should remember they will typically still need reading glasses after their cataract removal, whether or not the astigmatism was treated.
Is this service covered by my insurance?
Unfortunately, Medicare and most other major insurance carriers do not cover "refractive" services. This is why you must make a separate payment for your glasses check at the time of your examination. Keeping with this policy, astigmatism treatment at the time of cataract surgery is also typically not covered.
However, as the leader in cataract care in the St. Louis area, Visionary Eyecare & Surgery is pleased to offer this valuable service for a small additional fee. Because the measurements can be obtained during your pre-operative evaluation, and the procedure is carried out in conjunction with your cataract surgery, we are able to pass these savings on to you. And all for a fraction of the cost of traditional laser vision correction procedures.
The Value of Better Vision
Better vision at distance without glasses, save money on glasses after surgery, and an improved quality of life – all with a painless, low risk, economical procedure – but only at the time of your cataract surgery!
Bladeless Cataract Surgery